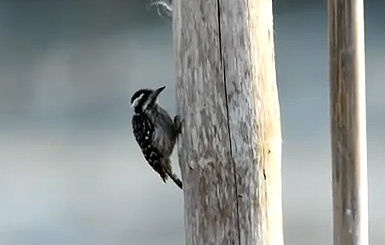 This morning I was alerted (sadly too late) to the presence of a Sooty Gull, which had been photographed at Bang Poo. This is the third new species for Thailand that I have been recently been made aware of with the other additions being Sunda Pygmy Woodpecker which was photographed in Satun province on the Malaysian border and has long been expected to occur in southern Thailand, and Northern Boobook which was caught and ringed at Laem Pak Bia by Phil Round in April 2011; this is a recent split from Brown Hawk Owl.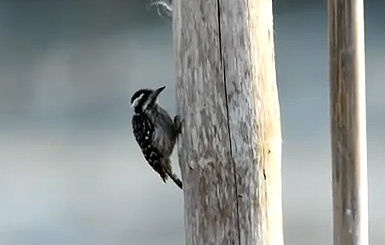 Click the picture to watch Sunda Pygmy Woodpecker in Thailand on Youtube
With large parts of the country being underwatched or not watched at all, the lack of coverage of the seas around Thailand and the possibility of rare migrants turning up, there are undoubtedly more species to be added to Thailand's growing bird list.
However, it should also be noted that Tawny Eagle and Pink-rumped Rosefinch have both been removed from the Thai list.