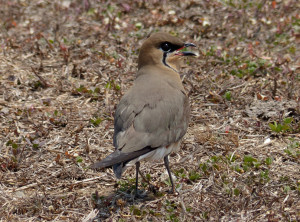 Over the last month I have made a couple of visits to Huay Mae Taeng reservoir in Ratchaburi province, Thailand. The water level is extremely low, exposing large areas of grassland habitat which is used by lots of Paddyfield Pipits and Oriental Skylarks; in fact I am not sure there is a better place to see oriental Skylark in Thailand than Huay Mae Taeng. In addition, there are currently several hundred Small Pratincoles to be found at the water's edge as well as lots of Oriental Pratincoles scattered over the dry, grassy areas.

Small Pratincole by Nick Upton
Small Pratincole is a bird I usually associate with North and Northeastern Thailand, specifically with the Mekong river, but it is a regular at Huay Mae Taeng when the water levels are low. I imagine that these types of reservoirs are becoming more and more important to this species for breeding with the Mekong becoming increasingly degraded and disturbed. A couple of years back I also found Small Pratincole breeding at Klong Si Yat reservoir in Chachoengsao province, a similar site to Huay Mae Taeng.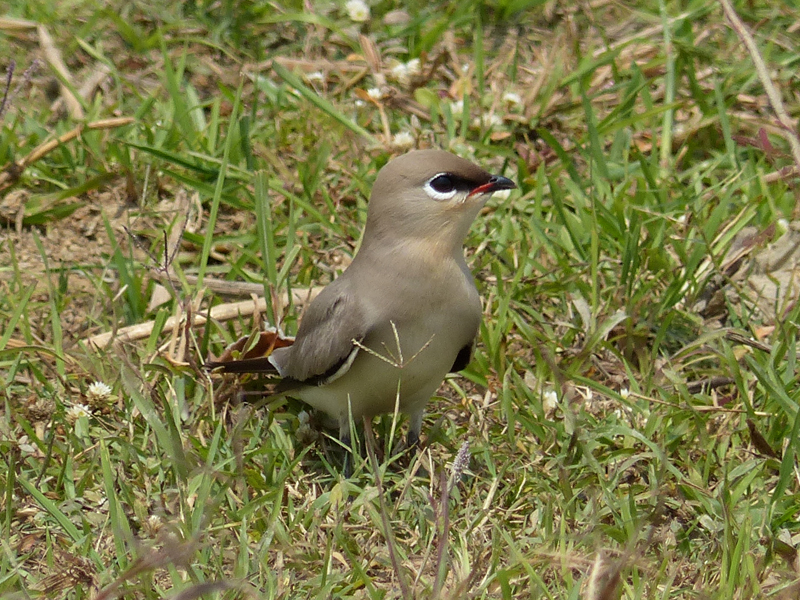 Small Pratincole by Nick Upton
Oriental Pratincole is a bird which is much more widespread in Thailand and it nests on any suitable dry piece of open land throughout the months of March to August. However, they are often seen far away, through heat haze so it was very nice to be able to get quite close to them at Huay Mae Taeng and be able to study them.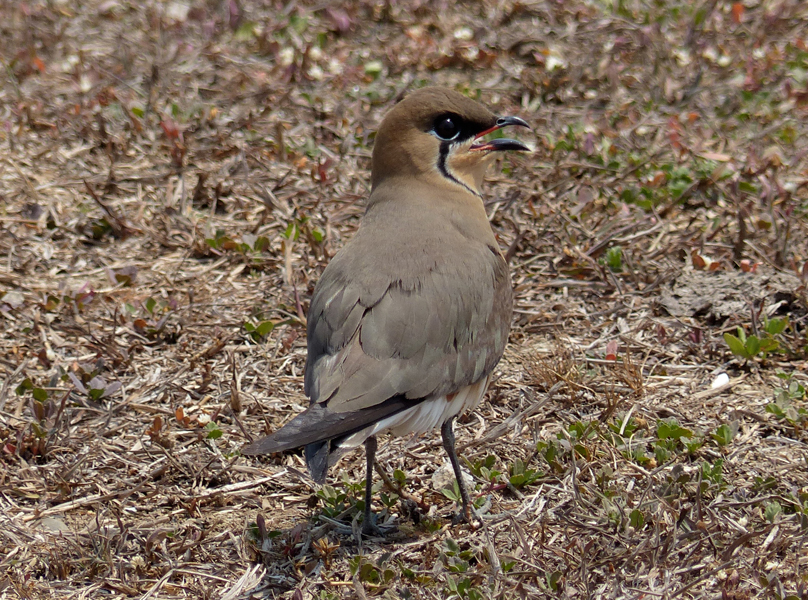 Oriental Pratincole by Nick Upton
Although both the Pratincole species choose to nest on open areas with no shade in very hot places they are obviously not immune to the heat as can be seen from this panting bird above. The bird pictured below cooled down by taking a bath in the water that remains and stopped panting long enough for me to get this shot.
Oriental Pratincole by Nick Upton
Oriental Skylark was another open country species that was feeling the heat and spending most of its time panting; even as it foraged and caught prey it was panting throughout. In the vehicle we were able to benefit from air-conditioning but as soon as I turned off the engine we too joined the Skylarks and Pratincoles in finding it hard to deal with the heat. I had some great opportunities to photograph the Oriental Skylarks but it was difficult to get any contrast to get a really nice image.
Oriental Skylark by Nick Upton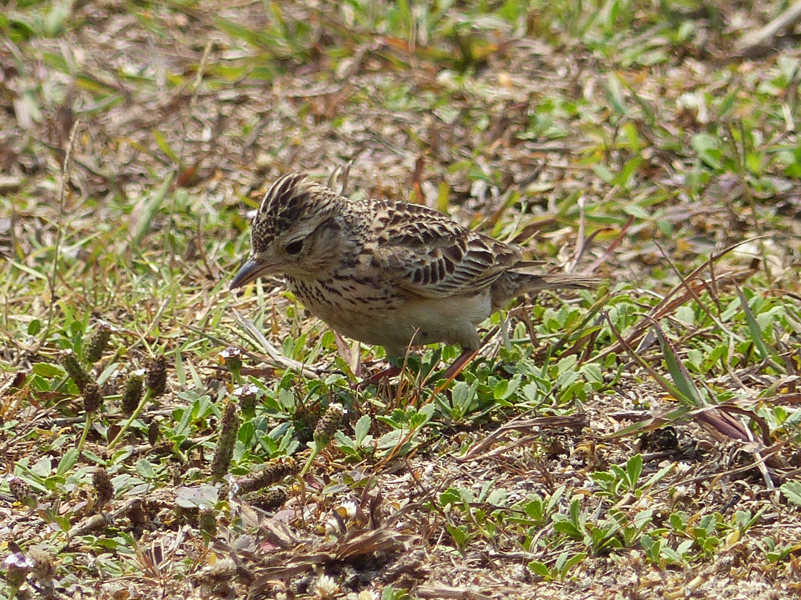 Oriental Skylark by Nick Upton
Both of the recent visits I have made to Huay Mae Taeng provided nice endings to short trips with enthusiastic and fun groups of birders after enjoying some great birding at Kaeng Krachan and Pak Thale/Laem Pak Bia previously on each trip.