One of the things I enjoy most when I am back home in Kent is visiting a few sites where there are large numbers of shorebirds that can easily be seen at close range; my two favourite sites for this are Oare Marshes and Shellness although there are plenty of other places such as Cliffe, Funton Creek and Elmley which also have good numbers of waders too.
Over the last few weeks I have visited these sites a few times and seen a good variety of species including Little Ringed Plover, Little Stint, Bar-tailed Godwit, Curlew Sandpiper, Spotted Redshank, Pied Avocet, Whimbrel, Green Sandpiper, Common Greenshank, Sanderling as well as great congregations of Oystercatcher at Shellness. This site is excellent for photographing shorebirds as they move fro their high-tide roost to feeding areas, although the light can be difficult to deal with; the following are photographs of shorebirds taken at Shellness and Oare Marshes over the last few weeks.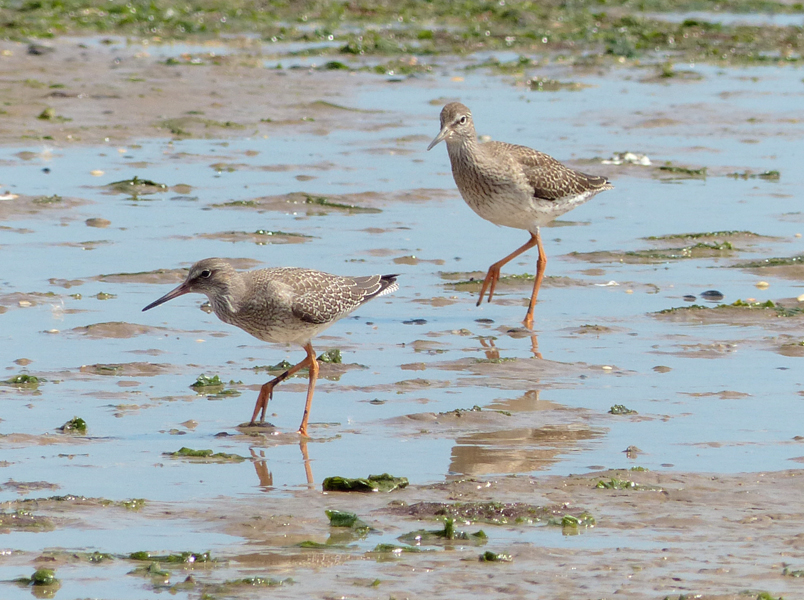 Common Redshanks
These Common Redshanks were quite obliging as they fed on recently exposed mudflats at Shellness last week. I stood next to a groyne and they overcame their nervousness to eventually come quite close to me.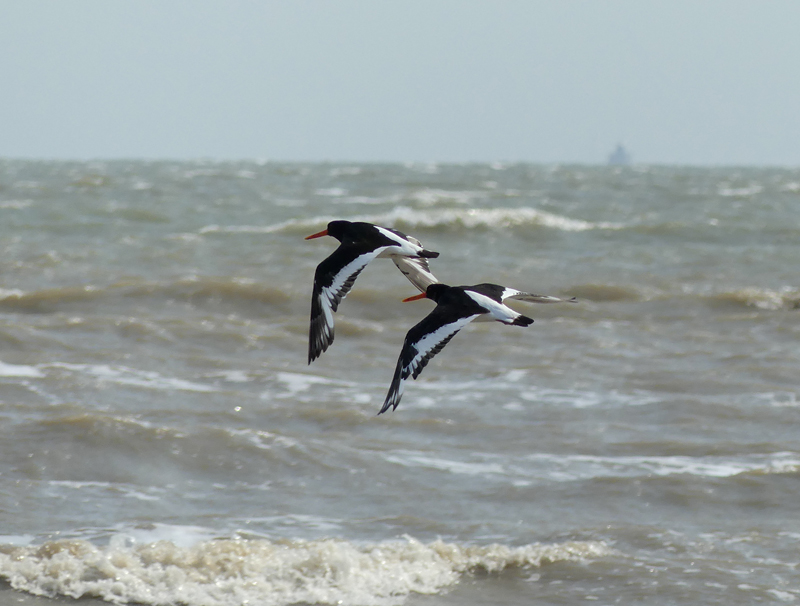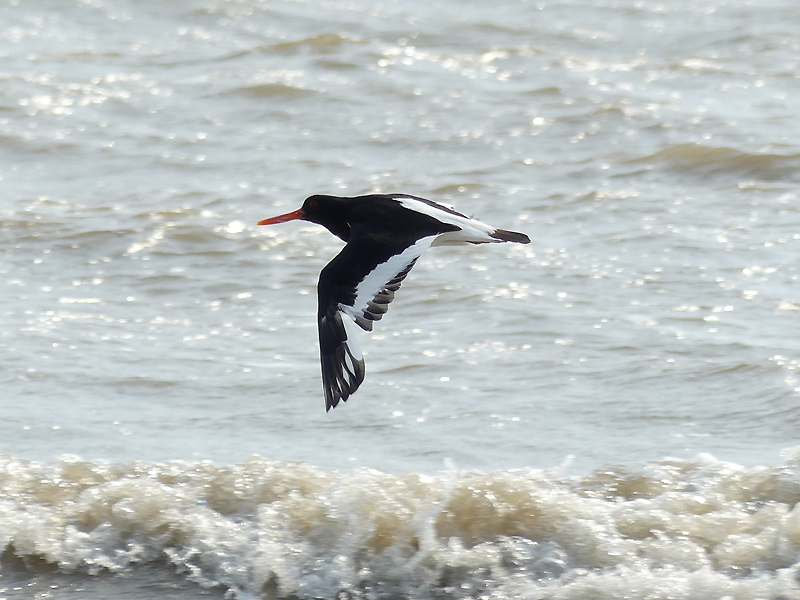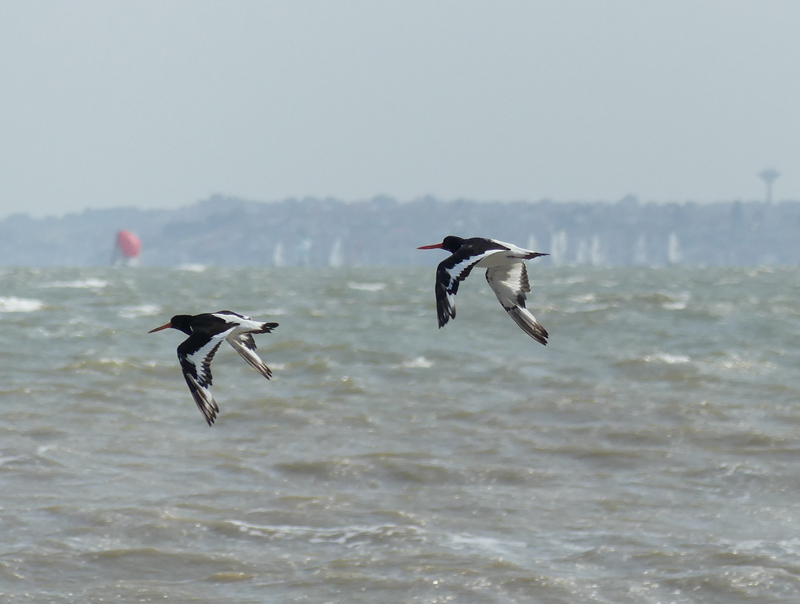 Eurasian Oystercatchers
Shellness is a fantastic spot to see and photograph Oystercatchers. There are always large numbers there and today around 2000 birds left the high-tide roost and flew past me in small groups giving me plenty of opportunities to photograph them out of focus. There were so many birds that I even managed to get a few in focus too.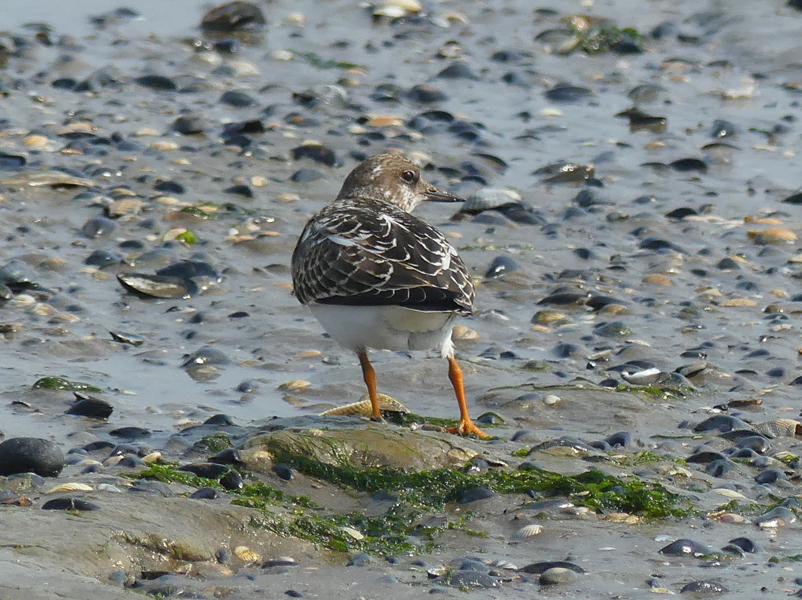 Ruddy Turnstone
 There are always plenty of Ruddy Turnstones along the North Kent coast and Thames Estuary at this time of year and they are one of the most approachable waders around. This one landed in front of me when I  was standing around waiting for other birds to fly past.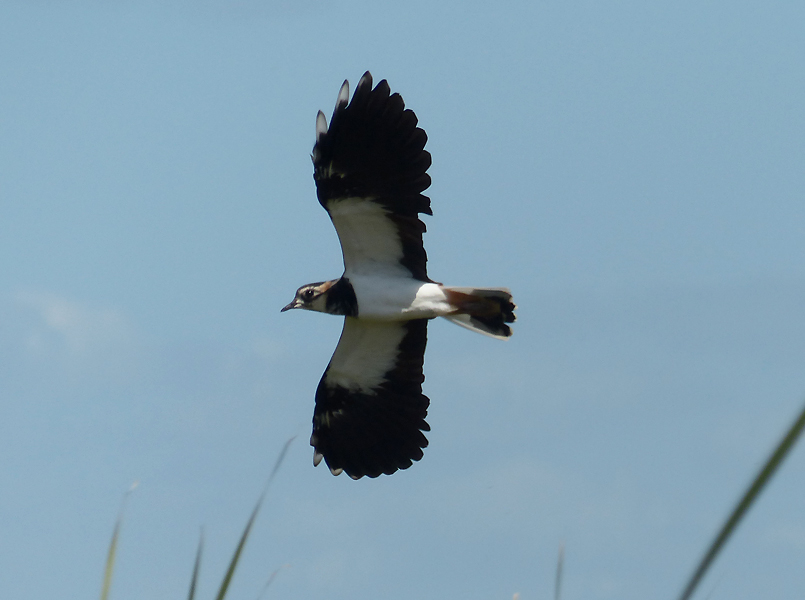 Northern Lapwing
This Northern Lapwing photograph was quite pleasing as it took me quite some time to get a good flight shot despite a number of birds repeatedly flying back and forwards across the road at Oare Marshes. The right combination of light and posture finally occurred to reward my patience.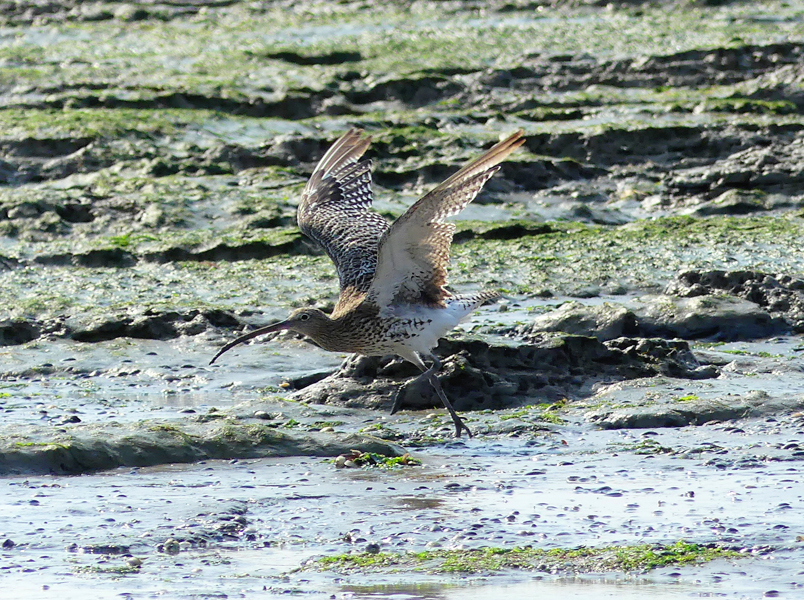 Eurasian Curlew
This was one of round 50-60 Eurasian Curlews that made a fly-past this morning at Shellness. Most of them flew past at some distance but this one landed fairly close to me but the harsh back-lighting made it tough to get a decent picture.
Black-tailed Godwit
A small number of Black-tailed and Bar-tailed Godwits were feeding on the mudflats at Shellness this morning. Unfortunately I missed the Bar-tailed but just about managed to get this shot of a Black-tailed as it passed directly overhead.
As can be seen from these photos there are plenty of opportunities to get close to shorebirds at both Shellness and Oare Marshes; anyone who wants to get photographs of these birds or just wants to get really good views would be well advised to visit these two sites on the North Kent coast.