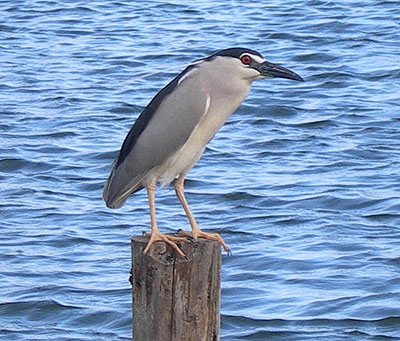 At the weekend my wife and I took a trip to the beach at Hat Chao Samran, in the Laem Pak Bia area. Now, this was never supposed to be a birding trip but I take my binoculars everywhere so I can grab any opportunity to look at something with feathers.
Beach Food
A short drive up the beach from the main parking area at Hat Chao Samran takes one to a small selection of seafood restaurants that spill onto the beach itself. The food in most of these shops is good and fairly cheap, so my wife and I decided to spend the afternoon stuffing our faces and sitting on the beach.
Out to sea a number of Little Terns were fishing, including a number of juveniles. One bird I watched caught a fish and flew up high with it before tossing it into the air. As the fish fell, the tern caught it again in mid air and performed the same trick twice more; interesting behaviour. Other birds from the beach included Little Egrets, Red Collared Dove, Blue-tailed Bee-eater and an unidentified Accipiter.
The King's Project
After about 4 hours of eating, napping and reading it began to cool down a little and I suggested a drive around the King's Project area to see some birds. This spot is always packed with birds and they can be approached very closely in the car. At this time of the year it was mostly only common species to be seen, but they make quite a sight at only a few metres distance. Even a photography dullard like myself can get some interesting shots by sticking a compact digital camera out of the car window and randomly pressing the button.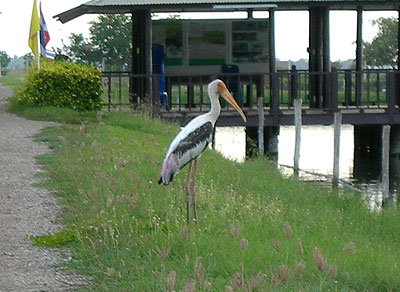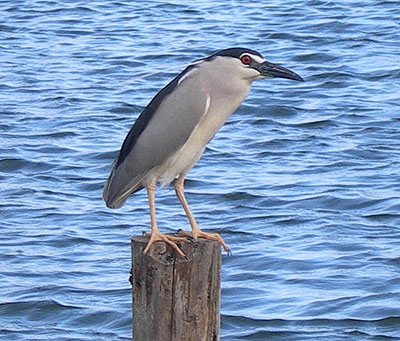 With this series of pictures I put the camera on action mode and held down the botton. Okay, so they aren't the best Little Cormorant pictures you will ever see but I like the effect of the series of shots – a bit like one of those flicker books kids make.
As we left the King's Project the rain began which made a couple of football-playing monks run away for shelter. Both of us felt like staying so we decided to head to Cha-Am to find a hotel and some bars and restaurants for the evening.
Cha-Am
My advice would be forget Cha-Am as a destination for anything. The beach road is overdeveloped, the beach not so great and at this time of year it was dead at night. With such a huge number of places to stay and hardly anyone there we easily found a reasonable room with air-con for 500baht. I have heard that the tourist industry is suffering in Thailand and I would suggest that it because of rampant overdevelopment, flooding of the market with poor quality resorts and services and the fact that many of these beaches just are not nice at all.
Despite this we had a pleasant evening and in the morning Blue-tailed Bee-eaters were abundant in the trees along the beach and a pair of White-rumped Munias were in the hotle car park. At the far north end of the beach there was a group of 7 Pacific Reef Egrets – 1 dark morph and 6 white.
birds, birding, thailand, nature, national parks