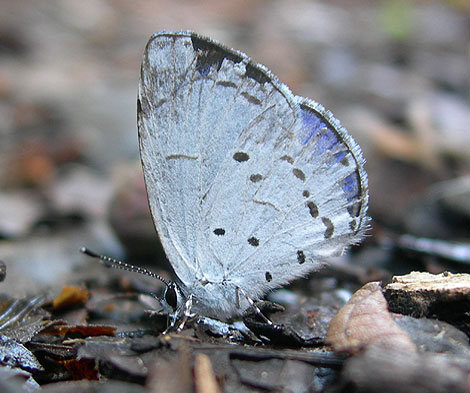 Khao Yai national park is one of the busiest national parks in Thailand and at certain times (typically public holidays in the dry season) it can get uncomfortably busy. However, it was lovely to visit the park in mid May this year (16th-18th) and to see the park with very few other people around.
Now, very few birders make the trip to Thailand in the wet season and it is certainly true that a dry season visit will produce many more species, but I actually find the wet season very good for birding in the forest and this trip lived up to that.
In fact it wasn't really wet at all with only about 1 hour's birding being lost to rain.
Birds such as Red-headed and Orange-breasted Trogon were easy to find and broadbills were very vocal so it didn't take much effort to see Banded, Silver-breasted and Long-tailed Broadbills in one morning. Lots of other resident species were abundant and easily seen, species like Thick-billed Pigeon, Moustached Barbet, Green-eared Barbet, Oriental Pied Hornbill, Green Magpie etc were all nice. One of the highlights, as ever, were fantastic views of Great Hornbills. I have seen this species 100s of times but it is still always a highlight of any trip for me.
Another couple of nice birds which I wouldn't really expect to see outside the rainy season were a Stork-billed Kingfisher at Pa Gluyai Mai campsite and 3 Hooded Pittas in a territorial dispute.
Other Wildlife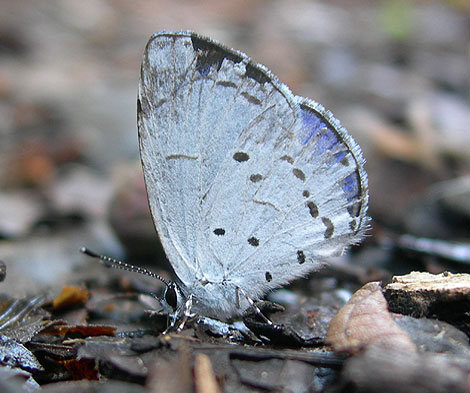 Apart from an abundance of birds, this trip also turned up a lot of other wildlife, including this  White-banded Hedge Blue butterfly above which was feeding on rotting fruit.
The wet season is the best time to see elephants at Khao Yai and sure enough there was one sub adult at a salt lick by the side of the road one evening. The commonest mammals at Khao Yai are Variable Squirrel, Pig-tailed Macaque, Sambar, Muntjac and Cambodian Striped Squirrel and these were frequently seen. Other mammals that I saw included Yellow-throated Marten, Common Palm Civet, Golden Jackal, Grey-bellied Squirrel and a fantastic White-handed Gibbon laying back on branch taking an afternoon nap.
For the real wildlife enthusiast there were a whole range of lizards all around, including some water monitors and a wonderful python on the road one night.
All in all you shouldn't let the rainy season put you off of visiting Thailand for birdwatching, although the leeches were quite voracious!
birds, birding, thailand, nature, national parks