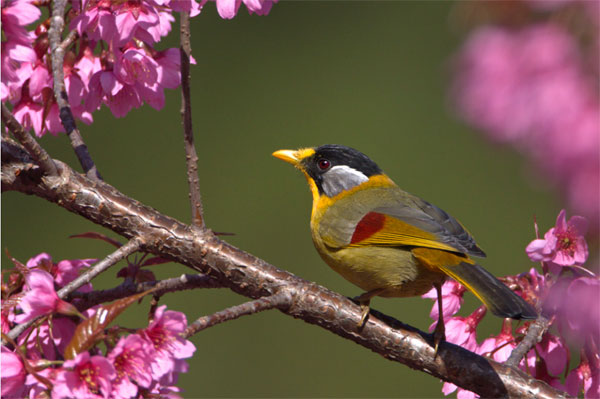 Johan Svensson Kindly e-mailed me this photograph of a Silver-eared Mesia in a cherry tree; it is so nice I thought that I would share it with everyone.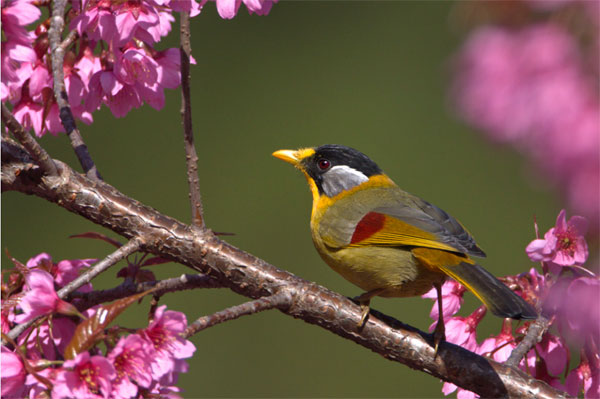 Johan correctly stated that it was one of my favourite birds, something that I have written about here: My favourite birds of Thailand.
Silver-eared Mesia is a fairly common bird in the mountains of the north of Thailand but its amazing combination of colours always make it a welcome sight as far as I am concerned. I always encounter this species on my trips to Doi Ang Kang at various points around the mountain, but I find the Mae Per forest trail to be particularly reliable for it.
birds, birding, thailand, nature, national parks