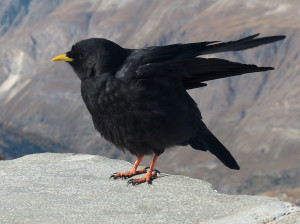 On a recent trip to Switzerland I spent some time staying at Zermatt where I took a mountain railway up into the mountains to Gornergrat, an observatory close to the famous Matterhorn. The scenery on the way up grew ever more spectacular, through Larch forests turning autumnal colours into Alpine grassland and finally arriving on a rocky, snow-covered outcrop overlooking a glacier. After admiring the views, as a bird watcher, it was hard to ignore the groups of Alpine Choughs that were hanging around, being fed scraps of food by tourists eating their packed lunch.
I have seen Alpine Chough before, in Croatia, but have never thought of it as a bird that would associate with humans and beg for food. The fact that at Gornerdrat these birds were so approachable allowed me to take many photographs and watch them at length, wheeling around, soaring and then plunging down to land on walls and fences to wait for food.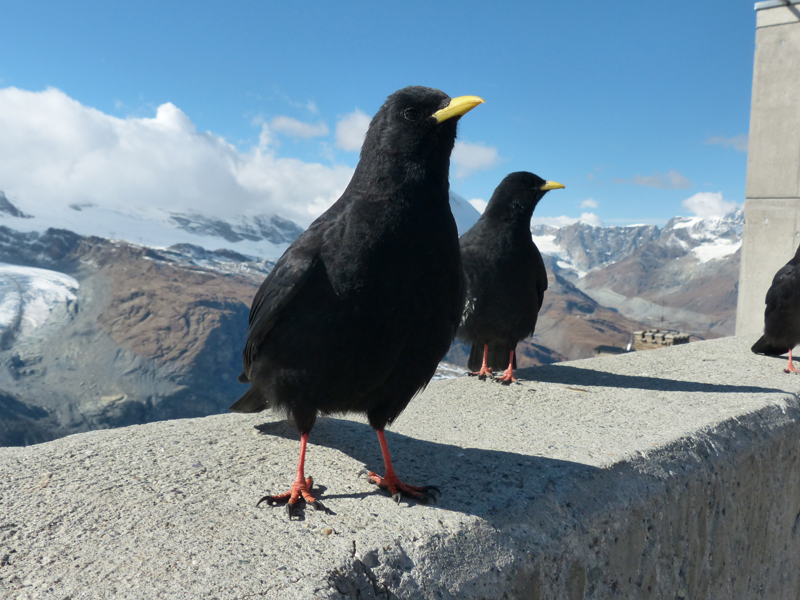 As you can see from the following photograph, Alpine Choughs are orderly birds, waiting their turn to be fed. These birds were enjoying scraps of bread and small pieces of sausage.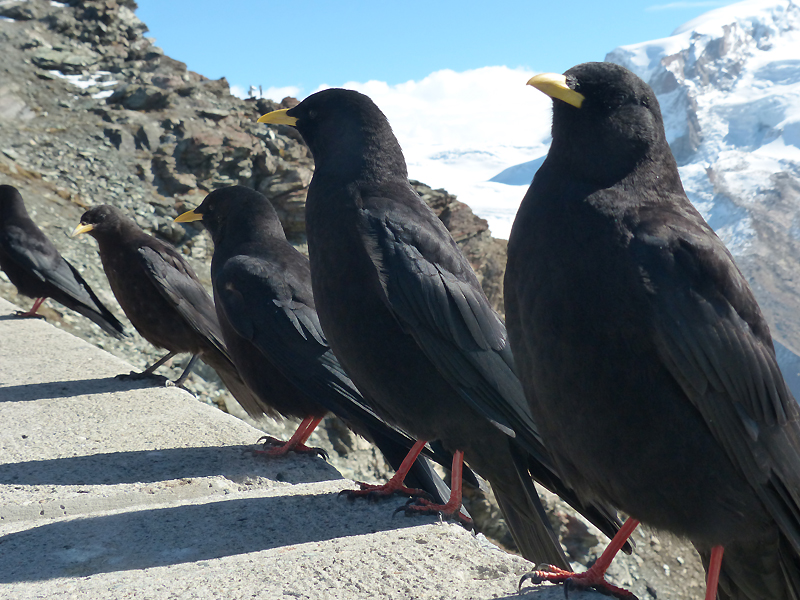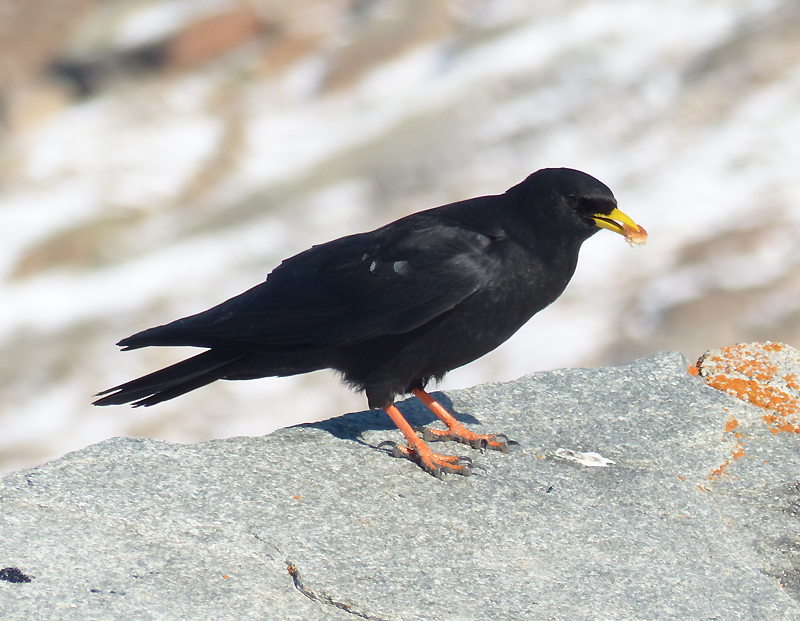 One thing that was nice to see here was that the Choughs were a source of interest and amusement to nearly all the visitors. The views here are some of the most memorable I have ever had and for most visitors here this was a once in a lifetime experience (not least because of the incredible cost of the train) but most tourists were enjoying watching the Alpine Choughs fly around at high speed and perform tricks in order to grab food. I also enjoyed watching these birds and with such a spectacular backdrop they made for nice photographs.