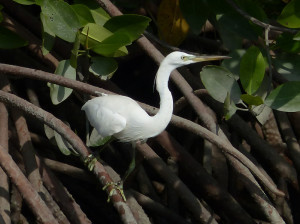 The twin sites of Laem Pak Bia and Pak Thale on the Gulf of Thailand are well-known for being a great place for watching shorebirds. It has been suggested by an increasing number of birders that it may, in fact, be the best shorebird site in the world. Indeed it is hard to think of anywhere which has a combination of such huge numbers of birds, massive variety of species coupled with critically endangered and endangered species which can be regularly seen.
I have made several visits over recent months and on every occasion I have left feeling like more time spent at these adjacent sites would have been well spent. Spoon-billed Sandpiper is every birder's prime target here and on every visit I have been successful in finding them with a maximum of 4 birds seen on one recent trip but also on every visit the list of rare and sought-after species has been satisfying.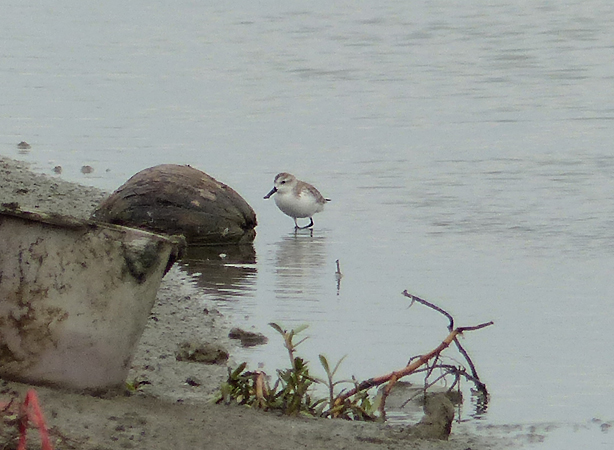 The views of the critically endangered Spoon-billed Sandpiper (Spoonie) have left everyone excited and watching them feed for periods of 30+ minutes at a time mean that most people find it hard to drag themselves away to look for other birds. However, with the promise of birds like Nordmann's Greenshank visitors manage to pull themselves away to go and look for this endangered species. With an estimated population of just 330-670 mature birds listed by Birdlife International the 66 birds I saw a few days ago represent around 10% of the world population.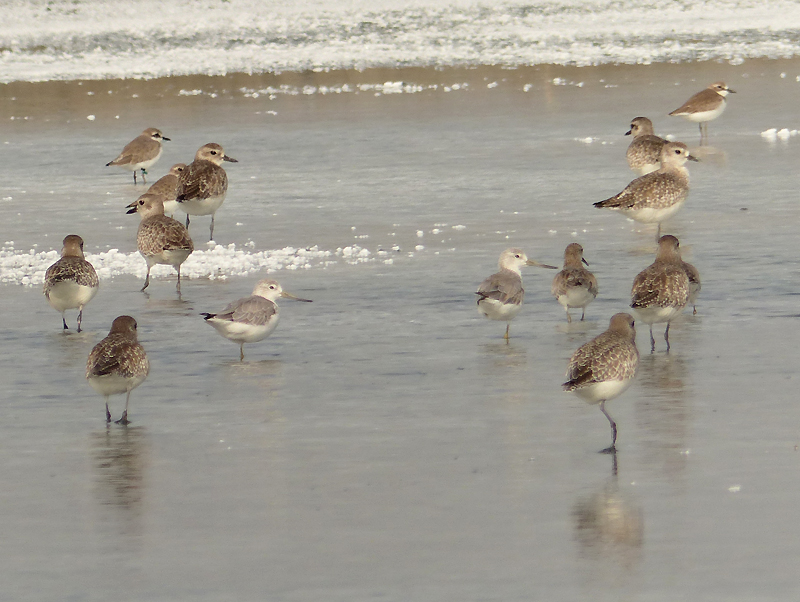 Another bird which is now listed as Endangered is Far Eastern Curlew and I have managed to find at least one of these among the large flock of Eurasian Curlews every time I have visited the site, with a maximum of 4 birds in early December. The huge bill is not an id feature here as the subspecies of Eurasian Curlew occurring here also have equally long bills, but Far Eastern Curlew is a brown bird whereas Eurasian Curlew is grey overall. At rest Far Eastern Curlew can be picked out of the flock (in good light) by its darker, browner colour, indistinct supercilium and spotted flanks as opposed to Eurasian Curlew's streaked flanks. The easiest way to pick out this species is in flight when its brown back and upper tail as well as underwings are obvious. These can be seen if the bird is preening too.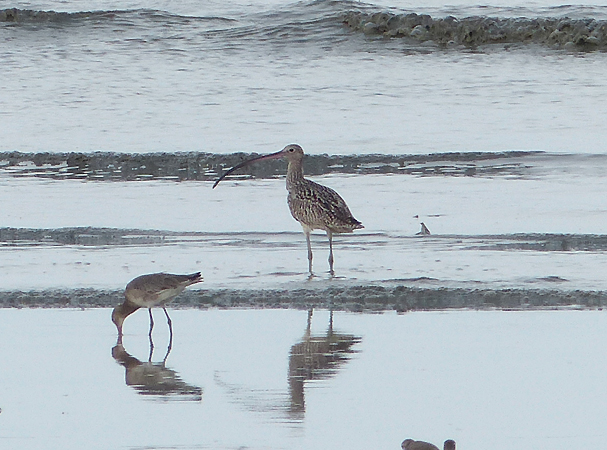 Another highlight of a visit to this area is a boat trip to the sand spit with Mr Daeng. This enjoyable trip invariably provides good views of Chinese Egret, White-faced Plover and Malaysian Plover. Malaysian Plover is a very attractive small plover which is more or less in perpetual breeding plumage and around 8-9 pairs nest in this area. However, only a very small number of these nests are successful each year and with this bird favouring sandy beaches in a small part of Southeast Asia and these very beaches being developed as resorts, I would suggest that the Near Threatened status of Malaysian Plover be upgraded to Endangered.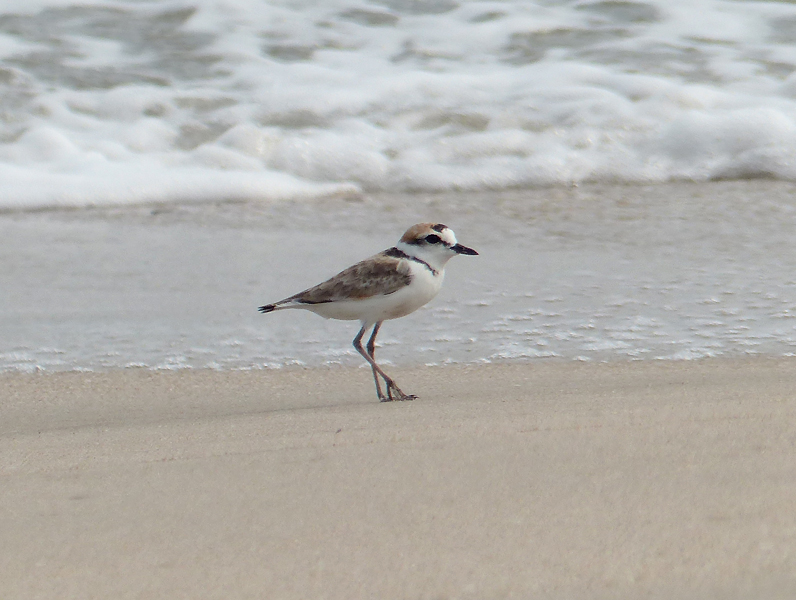 One bird which is highly anticipated at these sites that I have not seen in recent weeks is Asian Dowitcher. I did see several in November when passage migrants were still to be found but currently there are very, very few or none frequenting Laem Pak Bia/Pak Thale. Still, with 37 species of wader seen on my last visit and a maximum of 41 species of shorebird in a day in early December, this is always an excellent site for the shorebird enthusiast.