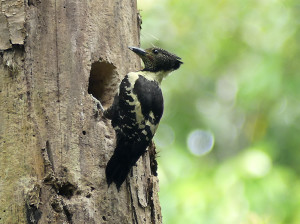 Just yesterday I finished a nice trip which lasted for 8 days of birding in Petchaburi province with a group of birders from Wales. Although the first day of the trip was plagued by some really awful weather, and more was forecast, we had some really good birding in a number of sites which gave us a really good variety of species, resulting in over 300 species in just the eight days! Some of the highlights included Spoon-billed Sandpiper, Red-bearded Bee-eater, Siberian Rubythroat, Pied Harrier, Black-headed Woodpecker and Blue Pitta. The following is a brief summary of the trip and some photos.
Pak Thale/Laem Pak Bia
We began by birding in a typhoon at Pak Thale, with incredibly bad weather threatening to spoil the plans. However, we somehow managed to find Spoon-billed Sandpiper, Far Eastern Curlew, Nordmann's Greenshank and Asian Dowitcher all before 10am! Fortunately we had built in some time at this site and over the course of a few days we saw a large number of good birds including Black-tailed Gull, Slender-billed Gull, Mangrove Whistler and fitting in our boat trip when the weather had improved resulted in the expected Chinese Egret, White-faced Plover and Malaysian Plover.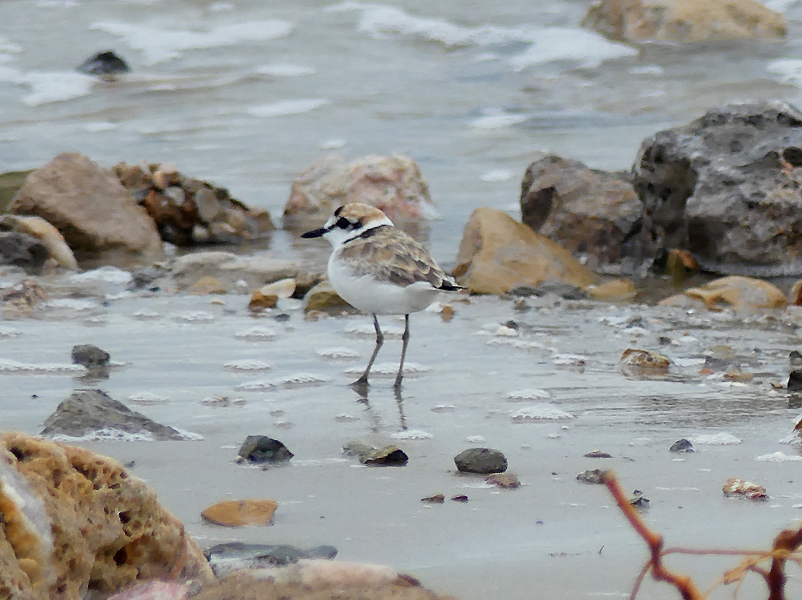 Malaysian Plover
Petchaburi Rice Fields
Once again the weather made life a little tricky for us here but by visiting a few times we had some really good birding including some much-hoped for species such as Siberian Rubythroat and Pallas's Grasshopper Warbler. Other good stuff we found included White-browed Crake, Ruddy-breasted Crake, Greater Spotted Eagle, a nice feeding party of Chestnut Munias, Freckle-breasted Woodpecker, Grey-headed Lapwing, Pheasant-tailed Jacana, Chestnut-capped Babbler and a superb male Pied Harrier.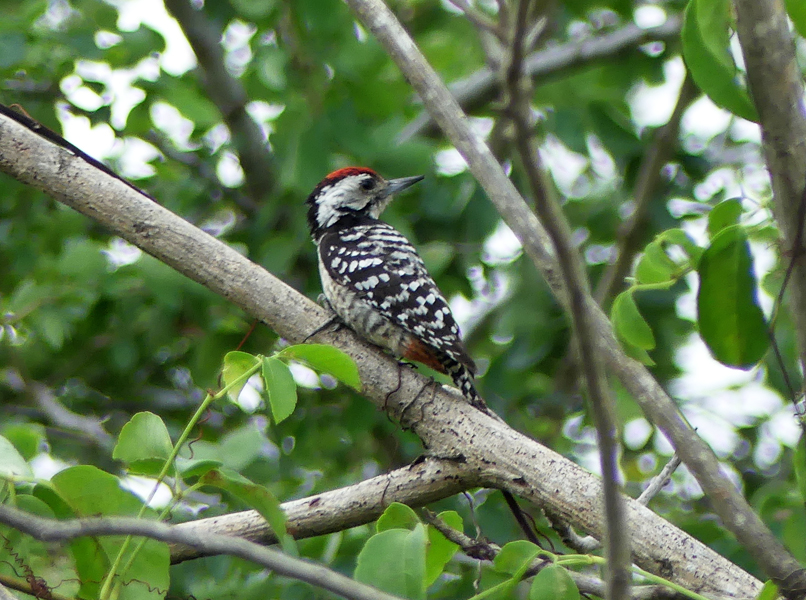 Freckle-breasted Woodpecker
Khao Luk Chang
A morning here turned up the main target species, Black-headed Woodpecker, a really stunning bird and suitably appreciated by the group. A couple of hours gave us a lot of additions to our list including Spotted Owlet, Large Hawk Cuckoo, Black Baza, Burmese Shrike, Eyebrowed Thrush and Rufous Treepie.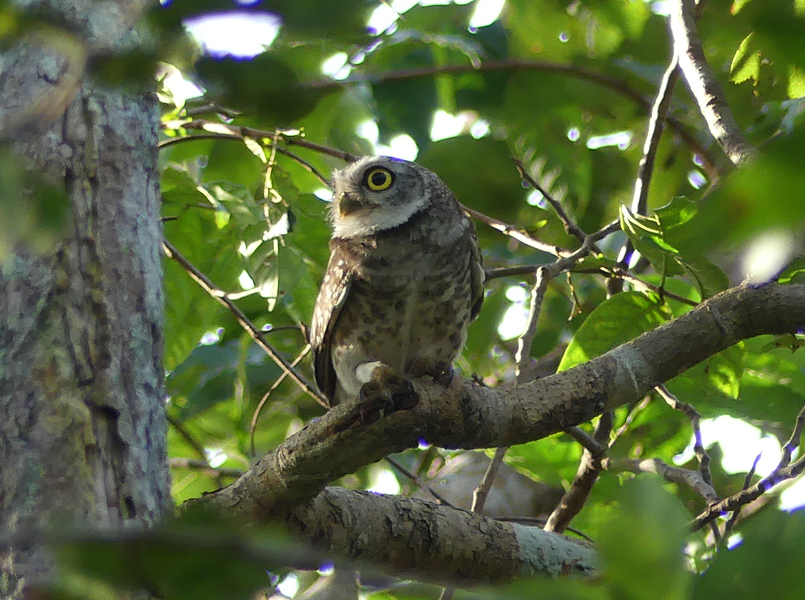 Spotted Owlet
Kaeng Krachan National Park
The weather forecast gave us cause to worry but apart from some overcast weather on one afternoon we were lucky and it allowed us to enjoy some great birding. This wonderful national park always seems to serve up some good birds and as we gave ourselves plenty of time here we were able to visit all elevations several times.
One of the big highlights was a Blue Pitta but the list of good birds included Red-bearded & Blue-bearded Bee-eaters, Long-tailed, Dusky, Black-and-red, Black-and-yellow, Silver-breasted & Banded Broadbills, Great Eared Nightjar, Black-thighed Falconet, Heart-spotted & Black-and-buff Woodpeckers, Grey-rumped Treeswift, Violet Cuckoo, Great Hornbill, Tickell's Brown Hornbill, Orange-breasted & Red-headed Trogons, Rufous-browed Flycatcher and many others.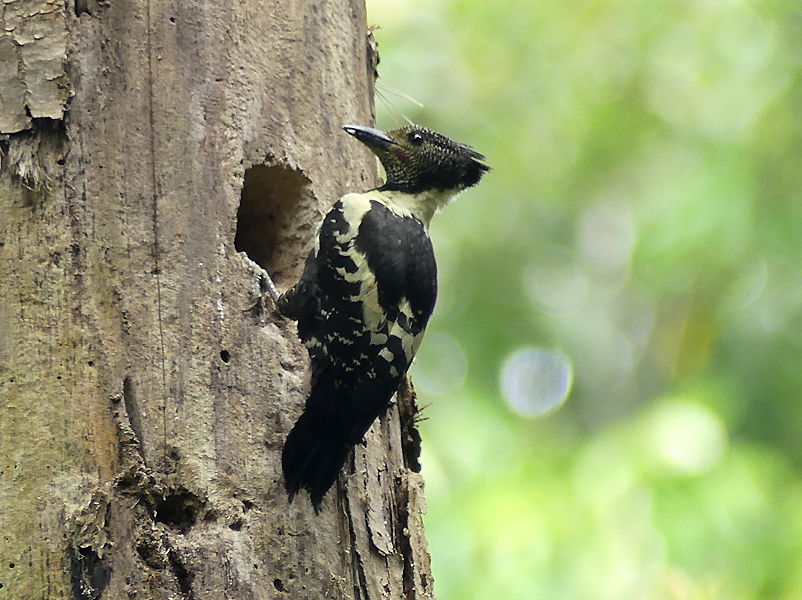 Black-and-buff Woodpecker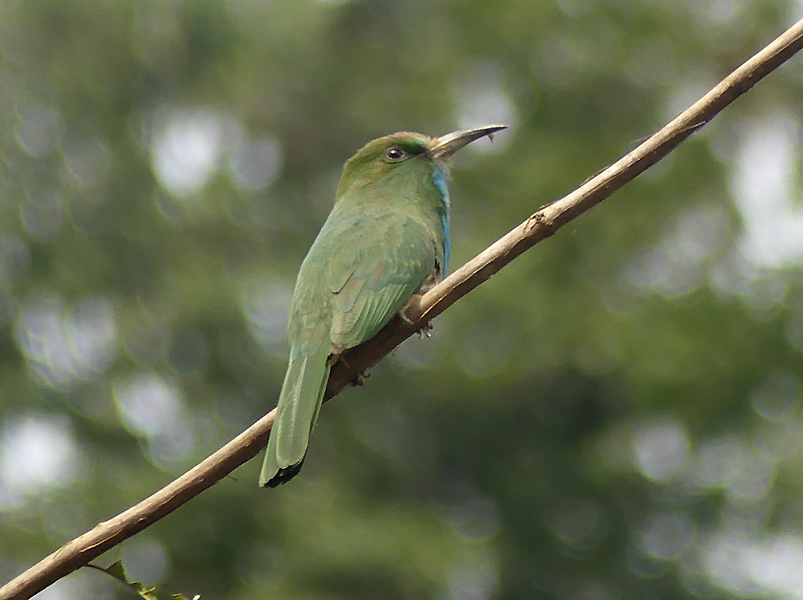 Blue-bearded Bee-eater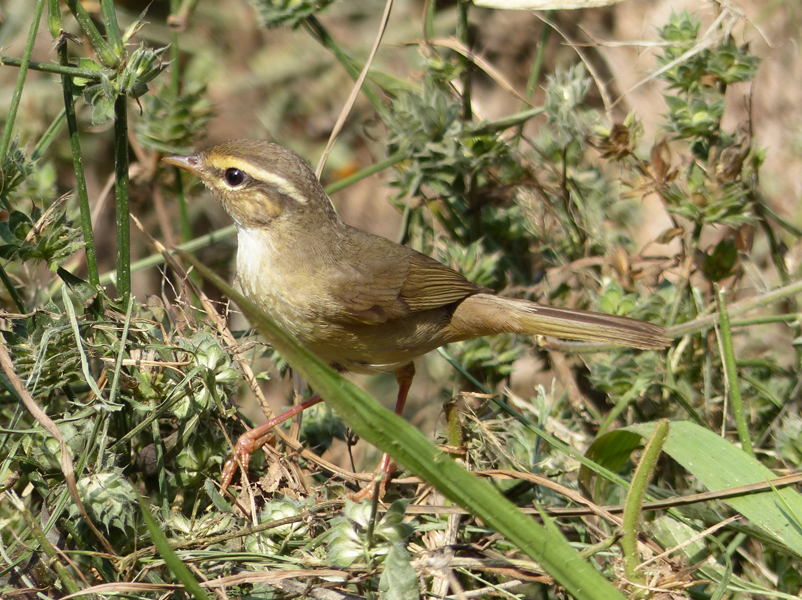 Radde's Warbler
At Kaeng Krachan there were many fruiting trees, both in the lowlands and highlands which gave us great views of species such as Eyebrowed Thrush, Thick-billed Green Pigeon, Wedge-tailed Green Pigeon, Little Cuckoo Dove, Blue-throated Barbet, Great Barbet, Oriental Pied Hornbill and lots of others too.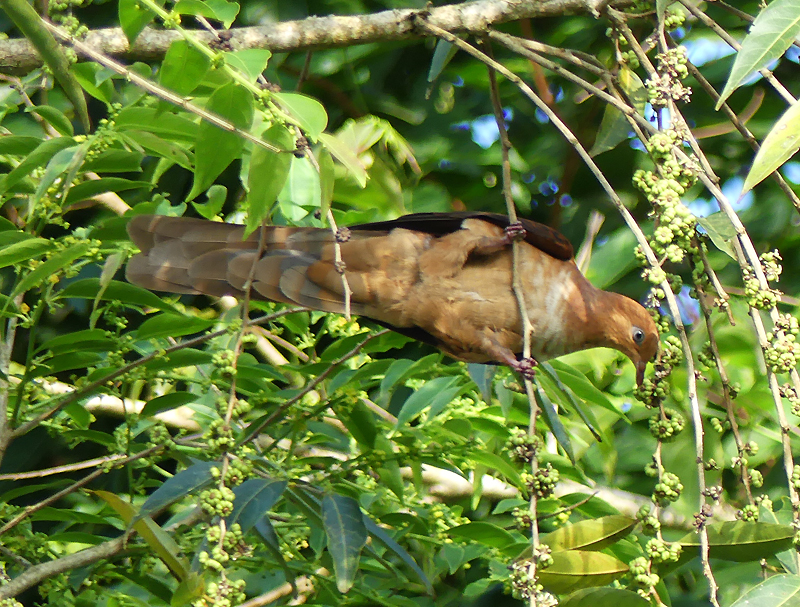 Little Cuckoo Dove
Eyebrowed Thrush
Ban Song Nok
We spent a whole day at this nice location, watching the birds coming to drink and feed from a blind. As always this was excellent for getting close-up views of many birds including some very special ones like Bar-backed Partridge, Kalij Pheasant, Large Scimitar Babbler and Siberian Blue Robin which was one of the most anticipated birds for many in the group.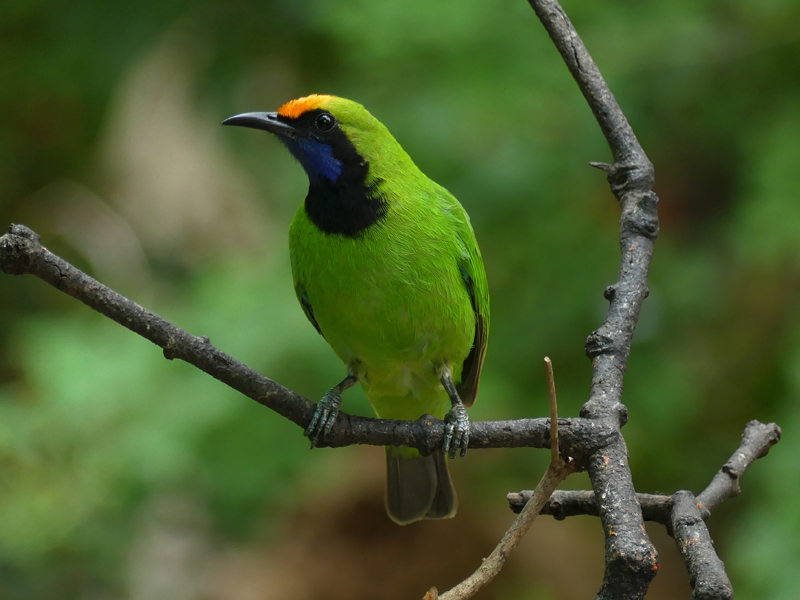 Golden-fronted Leafbird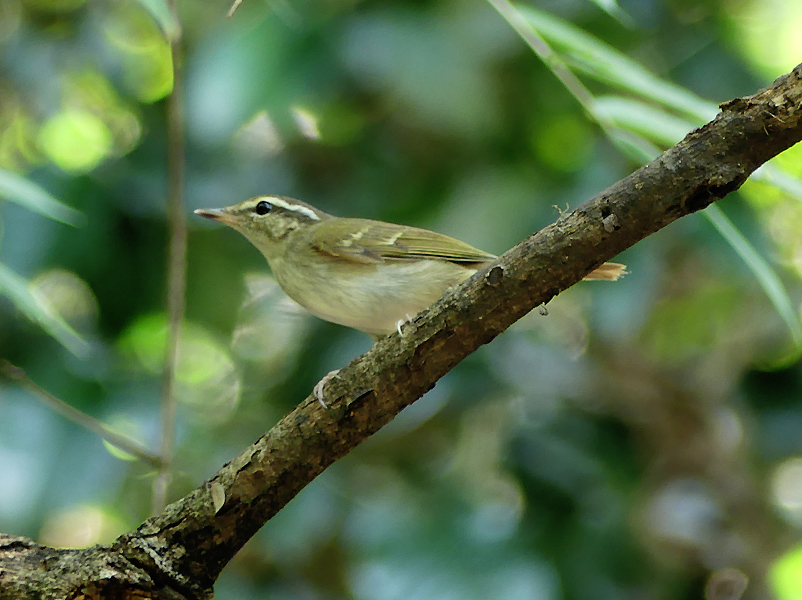 Sakhalin Leaf Warbler
It was interesting that both Sakhalin and Pale-legged Leaf Warblers came in to bathe, both birds identified by call. Other species were feeding on bananas near the owner's house and were very tame including Golden-fronted Leafbird, Sooty-headed, Streak-eared & Stripe-throated Bulbuls.
Overall the trip was extremely enjoyable, at a pace which allowed us not to be in a rush and go back to look for species that we did not find on first visits to particular sites.