The well-known stakeout behind the toilets at Pha Gluai Mai campsite, Khao Yai, produced a few birds yesterday morning. Most of the Thai photographers are camped out on Doi Lang and Mae Wong these days so there seems to be little feeding of the birds at this stakeout in Khao Yai and consequently birds that have visited in previous years are not performing right now: most notably Blue Pitta and Coral-billed Ground Cuckoo.
Although Phil Round had told me that the Ground Cuckoos had been calling a week earlier (although not seen) we neither heard nor saw this species at the stakeout and these days there are very few sightings at this formerly reliable spot. However, there were still some really nice birds to see there.
This great Orange-headed Thrush was extremely tame, coming within a few feet of me allowing for these photographs using a point-and-shoot digital camera.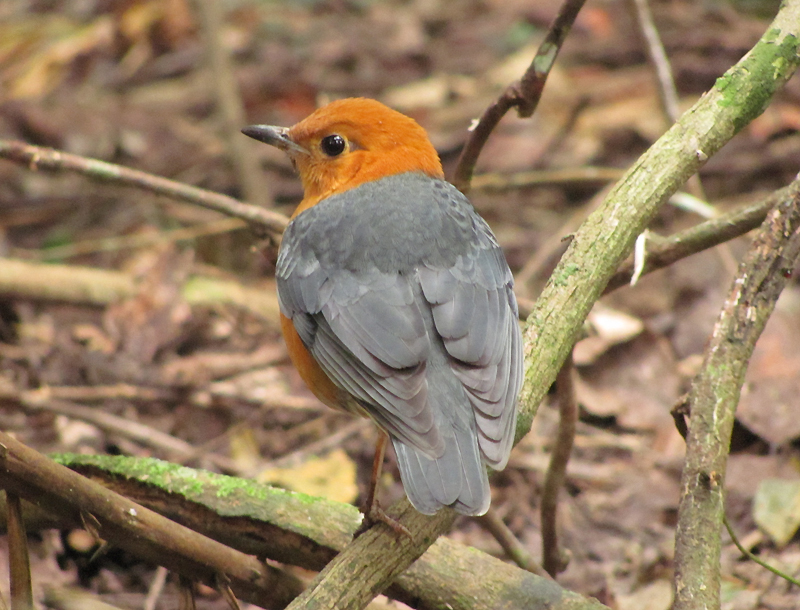 Other species seen at the stakeout were a male White-rumped Shama, adult male Siberian Blue Robin and a pair of Puff-throated Babblers.
Overall birding at Khao Yai right now is very slow but we have seen some nice birds in Red-headed and Orange-breasted Trogons, Great Hornbill, Siamese Fireback, White-throated Rock Thrush, Mugimaki Flycatcher, Black-throated Laughingthrush, Long-tailed and Banded Broadbills, Slaty-backed Forktail, Golden-crested Myna and Great Slaty Woodpecker.