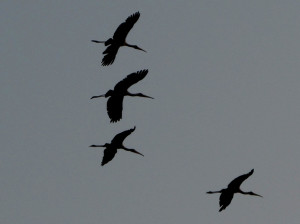 Most mornings at Pak Thale there are huge congregations of large waterbirds, mostly egrets but over recent weeks more and more other species have been joining them.
Up until a few weeks ago there had been hardly any Indian Cormorants or Painted Storks in the area but there has been an influx; I guess that they are moving to Pak Thale from their breeding colonies, mostly in Cambodia, having finished nesting.
On 27th a flock of Painted Storks kept flying around before joining a large number of egrets to feed in a pool and then several hundred Indian Cormorants came in from the sea. Also amongst these birds was one subadult Black-headed Ibis. However, although I looked closely, there did not seem to be any Milky Storks in the area, only the leucistic Painted Stork that has been around for years and a hybrid Milky x Painted that looks very much like a Milky Stork until you look at it very closely.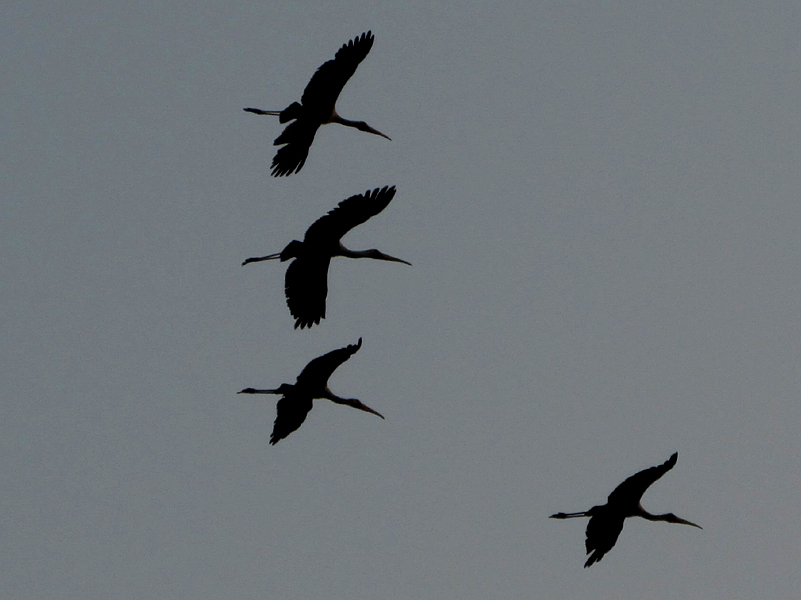 Painted Storks
I am expecting there to be an arrival of Spot-billed Pelicans soon and hopefully there will be a Milky Stork or another rarity to join them.