Recently I had the pleasure of a very relaxing day spent at the summit of Doi Inthanon. I was accompanying Pieter Verheij and Roger Marchant who are both very keen bird photographers who wanted to take high quality photographs of birds that they could get close to – well, Doi Inthanon's summit area with its semi-tame species was perfect for that.
We spent almost the entire day at the summit and over the course of the day excellent photos of the following species were obtained; Grey-sided Thrush, Bar-throated Minla, Silver-eared Laughingthrush, Buff-barred Leaf Warbler, Green-tailed Sunbird, Snowy-browed Flycatcher, Blue Whistlingthrush, Dark-backed Sibia and Yellow-bellied Fantail.
I managed to get a few nice photos too, particularly of the tame Minlas which I almost stepped upon at one point.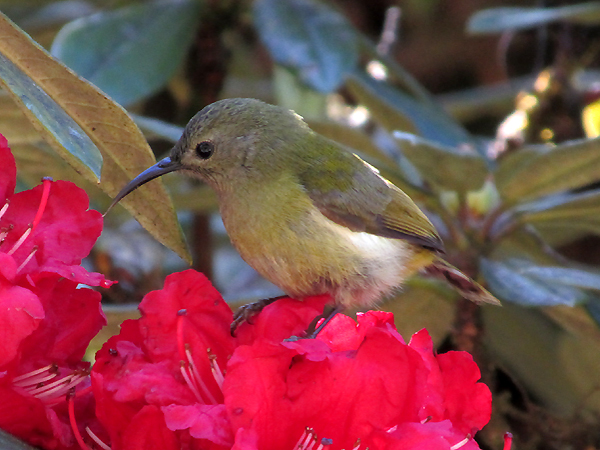 Female Green-tailed Sunbird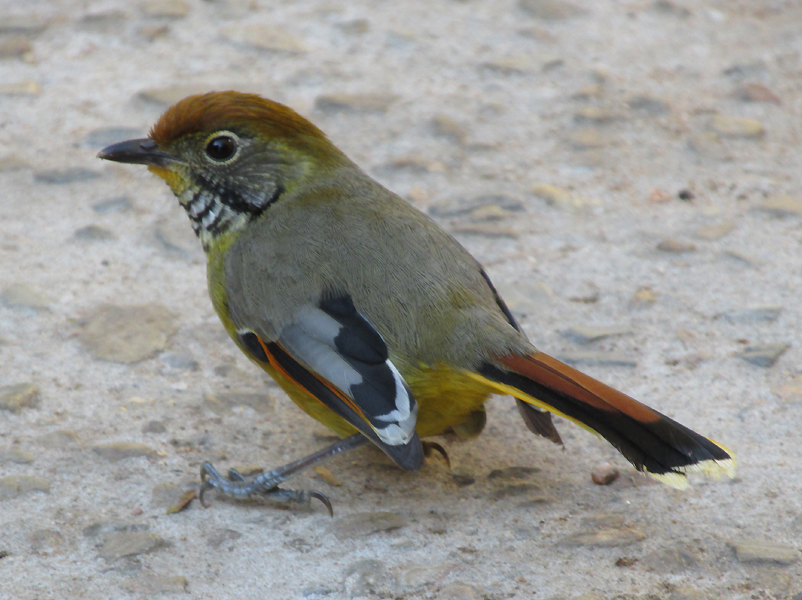 Bar-throated Minla
Silver-eared Laughingthrush
Other birds which we managed to photograph but not obtain the highest quality images of were Blyth's Leaf Warbler, Ashy-throated Leaf Warbler, Pygmy Wren Babbler and Rufous-winged Fulvetta.
A few other birds seen but not photographed were White-browed Shortwing, Flavescent Bulbul, Golden-throated Barbet and Yellow-bellied Flowerpecker.
It was a very nice day, taken at a slow pace which gave me time to look at species in detail and see things in their plumage and behaviour which I had never before noticed.
This day was part of a very enjoyable bird photography trip which you can read about in full here: Bird Photography Tour of Thailand – March 2013.
I also created another report about this photo tour talking about it in more general terms with photographs of scenery, culture and other things: Thailand Photography Tour of the North & Central Regions.