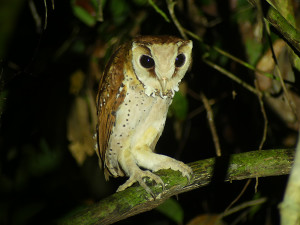 After getting back from leading Zootherabirding's tour to West Java and Sumatra I have been reflecting on some of the birds and locations we visited during our three weeks in Indonesia and without a doubt the highlight was our stay at Way Kambas National Park in southeast Sumatra.
Way Kambas protects some wonderful lowland habitats and here we found a large number of species that are doing badly throughout their range in Southeast Asia due to habitat destruction. Some of the highlights for me included Rufous-tailed Shama, White-winged Duck, Storm's Stork, Malaysian Banded Pitta, Blue-rumped Parrot, Cinnamon-headed Green Pigeon, Oriental Bay Owl, Fluffy-backed Tit Babbler, Red-naped Trogon, Rufous-collared Kingfisher, Scarlet-rumped Trogon, Diard's Trogon, Crested Fireback, Green Broadbill and Grey-chested Jungle-flycatcher.
Not only was our accommodation very pleasant but the birding was exceptionally good and in particular the night birding was awesome, thanks to the expert assistance of Hari Yono, our local guide.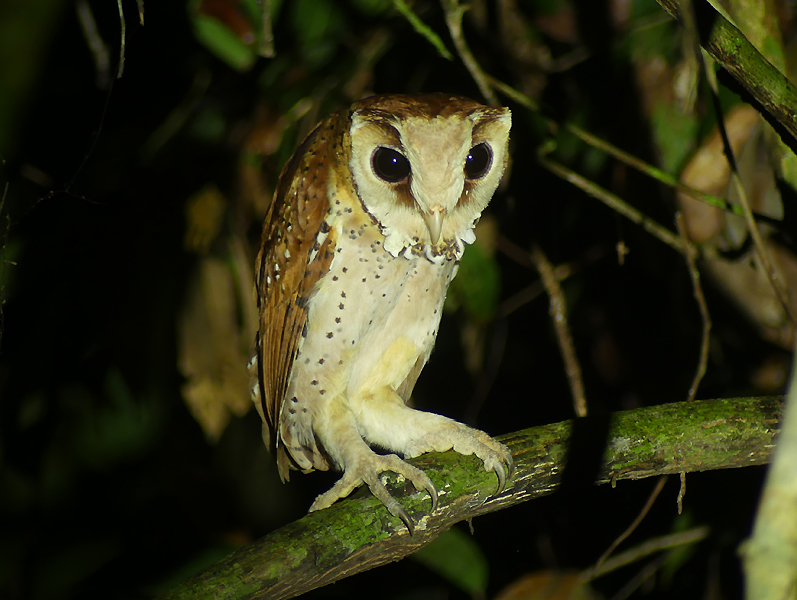 Oriental Bay Owl by Nick Upton
This Oriental Bay Owl was target number one for many in our group in terms of night birds. After being unsuccessful on the previous evening, Hari led us into the forest to connect with this calling Bay Owl which was remarkably cooperative once we found it. Certainly this bird was one of the highlights of the whole trip even for those of us who had seen it before.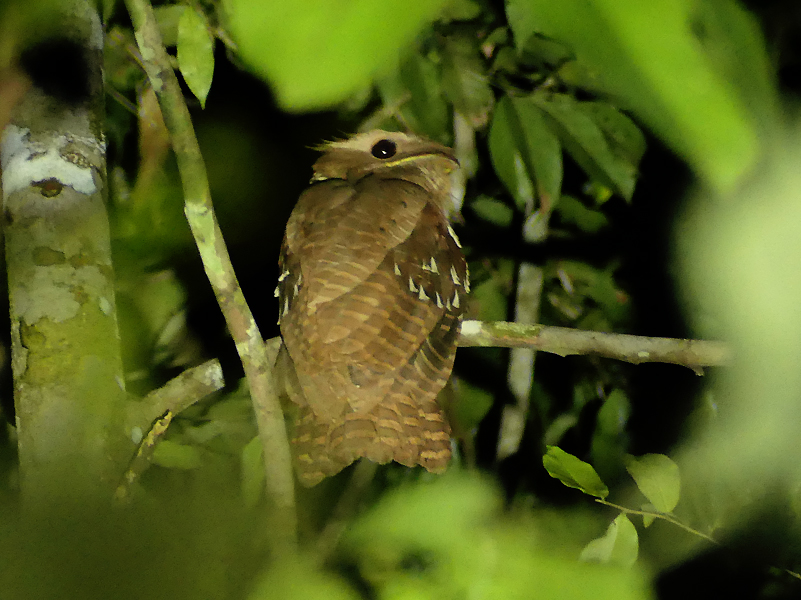 Large Frogmouth by Nick Upton
This Large Frogmouth was a real star as far as I was concerned. I do most of my birding in Thailand and this species is on the Thai list only from a museum specimen. It really should occur somewhere in the far south of Thailand but to get such spectacular views of this species at Way Kambas was a real treat; it really is a large frogmouth, at least twice the size of any of the other frogmouths we saw.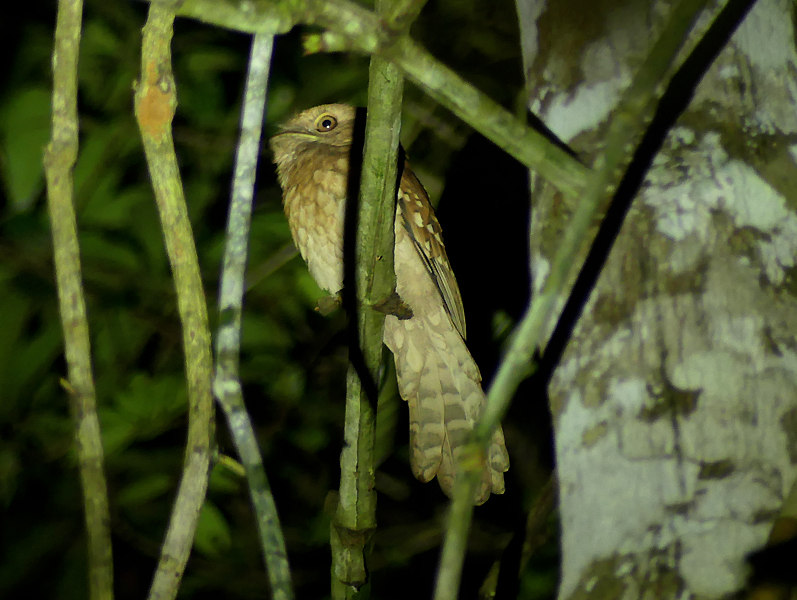 Gould's Frogmouth by Nick Upton
On the subject of Frogmouths, this Gould's Frogmouth was pretty good too. Hari very expertly found this by calling it in and then diving into the forest to pick it up in his spotlight, after which he guided everyone into the tangled mess to get this exceptional view.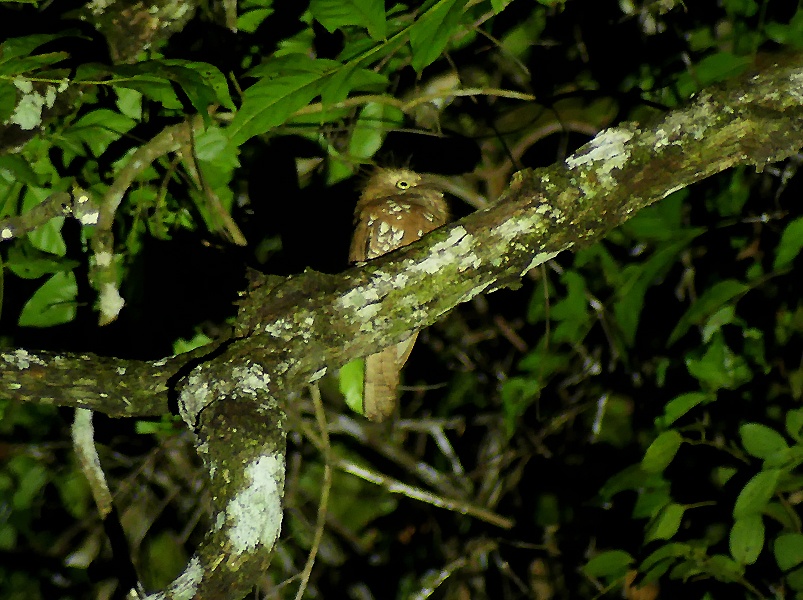 Sunda Frogmouth by Nick Upton
Our third species of frogmouth at Way Kambas (we got 5 species in total on the whole trip) was this Sunda Frogmouth found on our last night-birding excursion. It had proven tricky to see, but apparently common, with many calling over the three nights but always staying high up in the trees making it tough to spot; finally this one came into the open for us.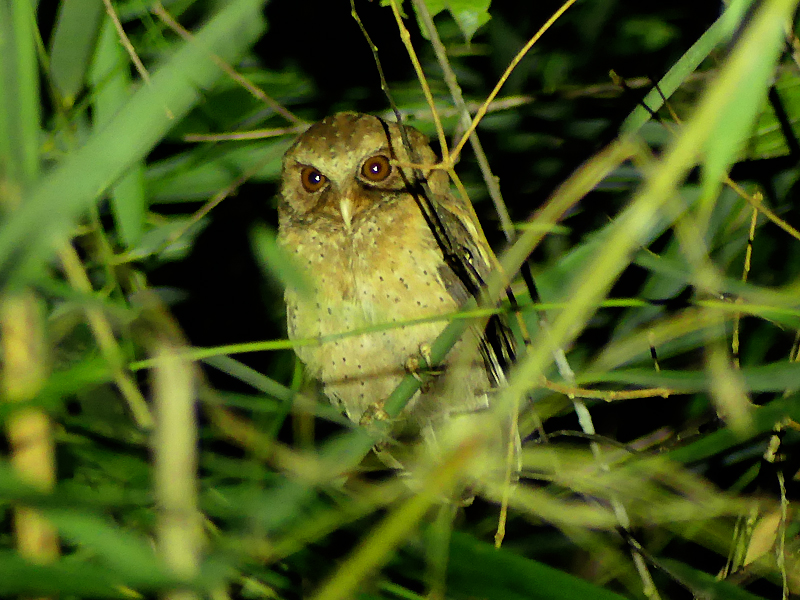 Reddish Scops Owl by Nick Upton
Reddish Scops Owl proved to be fairly common at Way Kambas and we saw it on two different evenings although due to its small size and ventriloquial ability it was difficult to spot. Hari gave me a tip for the future telling me that it often sounds like it is high in a tree but is actually sitting somewhere around head height. We enjoyed great views of this species on both occasions we found it.
Other fabulous night birds we saw over the course of three evenings included Bonaparte's, Large-tailed and Malaysian Eared Nightjars, Brown Boobook and Brown Wood Owl for an exceptional haul of nocturnal species.
I visited Way Kambas previously, 20 years ago, and although visiting access has changed, the birding is still awesome, in fact some of the best birding I have encountered in Southeast Asia and I expect to be revisiting again in the not too distant future.